As New Jersey's oldest original township, Woodbridge is home to several iconic historical sites and a well-established culture. The Jonathan Singletary Dunham House is Woodbridge Township's oldest building, constructed in 1700, and is a popular tourist spot for visitors and lifetime residents alike. The J.J. Bitting Brewing Company also has a unique history and was Woodbridge Township's first brewery after Prohibition was repealed.
Welcome to Richard Lucas Subaru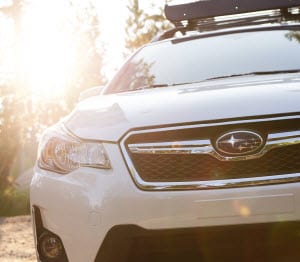 At Richard Lucas Subaru, you'll find quality customer service, an expansive Subaru inventory, and a dedicated sales team that make the shopping process pleasant and stress-free. We're a family-owned and -operated Subaru dealership in Woodbridge Township, and we pride ourselves on our reliable work ethic and commitment to our customers.
When you stop by Richard Lucas Subaru, our sales representatives will give you a tour of our showroom, identify your transportation needs, and find a Subaru that fits those needs. We define success as a satisfied customer, so we'll do everything we can to find a new or pre-owned Subaru right for you.
Financing a Subaru
Finding an affordable auto loan is simple with the Richard Lucas Subaru finance department. Our helpful consultants make the financing process easy and straightforward and will find a payment plan that fits into your long-term budget.
Richard Lucas Subaru works with local and national lenders, offers competitive incentives, and helps customers with all sorts of credit. Whether you have good credit, great credit, or no credit, you'll get the lowest interest rates possible when you purchase a Subaru at our dealership in Woodbridge Township. We make financing simple, easy, and convenient, and we'll get you into the Subaru you've always wanted.
If you're ready to finance a Subaru, fill out our secure financing form and a representative from Richard Lucas Subaru will contact you shortly.
Contact Richard Lucas Subaru to Learn More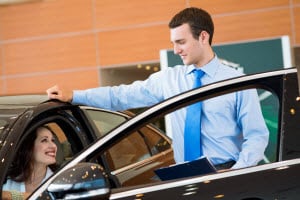 Richard Lucas Subaru delivers 87 years of passion for cars and customer service to everyone who walks through our doors, and we're fully committed to your satisfaction. Whether you're browsing our inventory, financing a Subaru, or scheduling Subaru service, Richard Lucas Subaru is in your corner for all of your automotive needs in Woodbridge Township.
Call the Richard Lucas Subaru sales department at 888-430-9350 to learn more about our dealership or contact us online.
Directions to our Dealership
Richard Lucas Subaru is conveniently located at 1077 Route 1 in Avenel, NJ.
From Woodbridge Township, head west on Green Street toward Francis Avenue for 0.6 miles. Make a slight right onto US 9 North. Make a slight right onto US 1 North/US 9 North and follow for 1.7 miles.
Take a slight right onto South Inman Avenue. Make a slight left onto the Rodgers Street ramp to New Brunswick. Turn right onto Rodgers Street and follow signs for New Brunswick.
Make a slight right onto US 1 South/US 9 South, and Richard Lucas Subaru will be on your right.