Iselin, NJ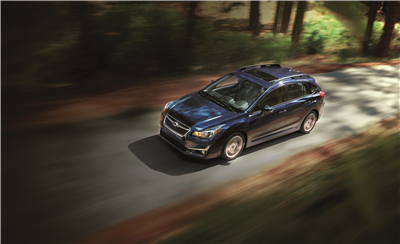 Iselin is home to Metro Park, one of the largest train stations in New Jersey. Amtrak and New Jersey Transit both pass through Metro Park, which serves nearly 8,000 people each day.
A hub of Indian culture, Iselin houses several delicious restaurants, unique gift shops, and beautiful clothing stores. Urban Spice and Khasiyat serve some of the best authentic Indian food in town, and their savory, spicy menu selections will leave your mouth watering and belly full.
Welcome to Richard Lucas Subaru
When you visit Richard Lucas Subaru, you'll find a team of problem solvers passionate about cars and customer service. We're a Subaru dealership that Iselin residents can trust, and we do everything we can to provide a positive dealership experience.
Shopping for a Subaru shouldn't be a hassle. On the contrary, it should be simple, straightforward, and stress free-at least that's what Richard Lucas believes. Our customers are our number one priority, and we won't be satisfied unless you're happy with the service we've provided.
Since the Lucas family opened their first dealership in 1925, we've served more than 1 million happy customers around Iselin. Our honest, hassle-free approach to business sets us apart from other Subaru dealers, and we pride ourselves on our commitment to excellence in everything we do.
Whether you're considering a new Impreza or Outback, Richard Lucas Subaru is in your corner. We'll walk you through the shopping process from beginning to end, and we're happy to answer your questions along the way. Stop by Richard Lucas Subaru in Avenel to see what makes us special and why we're the dealership of choice for drivers in Iselin. 
Experience the Lucas Advantage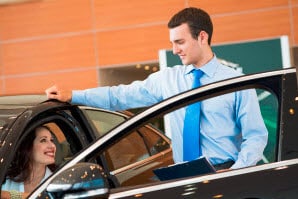 Richard Lucas Subaru proudly serves Iselin and surrounding communities. We're a full-service Subaru dealership you can count on, and we'll do everything we can to get you in the Subaru you've always wanted. When you're in the market for a new or pre-owned Subaru, stop by our showroom to see what we can do for you.
If you have any questions about our dealership or the services we offer, contact Richard Lucas Subaru online. For immediate assistance, call our sales department at 888-430-9350. Our showroom is open from 9 am to 9 pm Monday through Thursday and 9 am to 6 pm Friday and Saturday.
Directions to Our Dealership from Iselin
Richard Lucas Subaru is conveniently located at 1077 US 1 in Avenel, just 3.5 miles from Iselin.
From Iselin, drive east on Wright Street toward Auth Avenue. Turn left onto Dow Avenue. Turn right onto Talmadge Avenue.
Turn left onto NJ 27 North/Middlesex Avenue. Follow NJ 27 North for 1.9 miles. Turn right onto St. George's Avenue and follow for 0.4 miles. Turn left onto Woodbine Avenue and follow for 0.5 miles.
Turn right onto Leesville Avenue and follow for 0.3 miles. Turn right onto US 1 South/US 9 South and you'll see Richard Lucas Subaru.