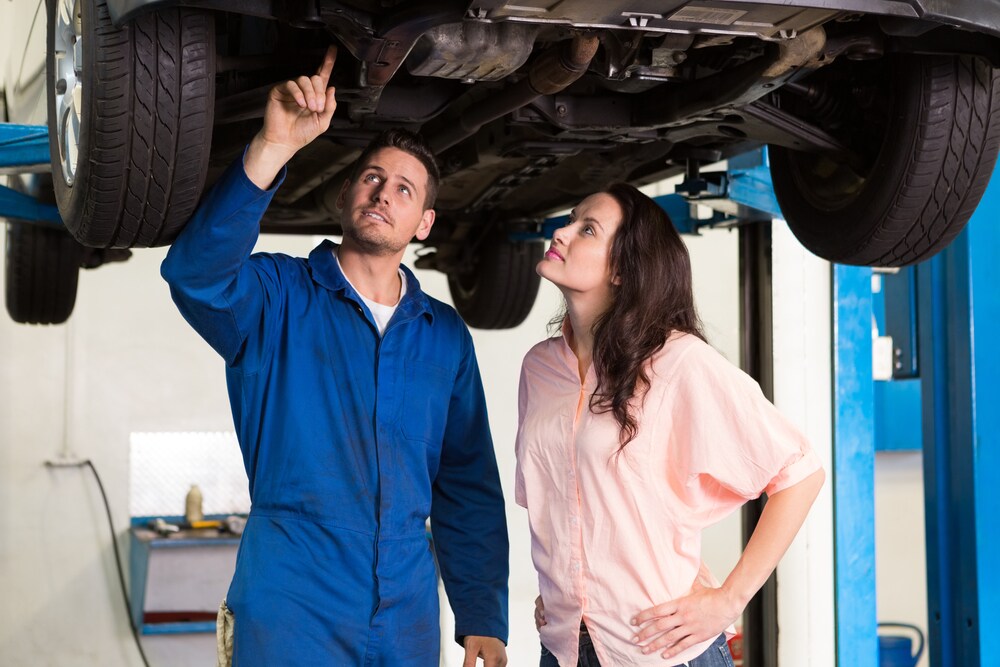 It's easy to forget about maintenance for your Subaru, but regular servicing keeps its efficient engineering and and proven off-road capabilities performing their best. Whether you need a routine checkup, a simple oil change, or emergency post-collision repairs, Richard Lucas Subaru's service department can keep your Subaru running in tip-top shape.
Here's what you can expect when you schedule an appointment with our service department.
Knowledge and Expertise
Richard Lucas Subaru boasts a team of factory-trained technicians, parts advisors, and service advisors who are dedicated to maintaining your car. They can diagnose any problem your Subaru is experiencing and will make any repairs or replacements it needs. Our services are fast, convenient, and thorough, so you can get back on the road with your Subaru in no time.
We even have a state-of-the-art customer lounge where you can relax while your vehicle is being serviced in addition to a convenient 24-hour drop off box. At Richard Lucas Subaru, we strive to make preventative maintenance as easy as possible.
To speak with a technician, call our service department at 888-512-4905.

Convenient Brake Services
Your Subaru needs strong, well-maintained brakes to come to a safe stop. Our factory-trained technicians are experts with brake replacements and inspections and will make sure that your brake pads, rotors, pistons, and hoses are in good condition.
Brakes are an essential safety feature on any car and will help you to stay in control of your Subaru when they're well maintained. They're especially crucial when you come to a sudden stop, and we'll keep them in the great shape throughout your car's life.
The next time you're experiencing brake problems, schedule a service appointment with Richard Lucas Subaru online.
Well-Rounded Tire Services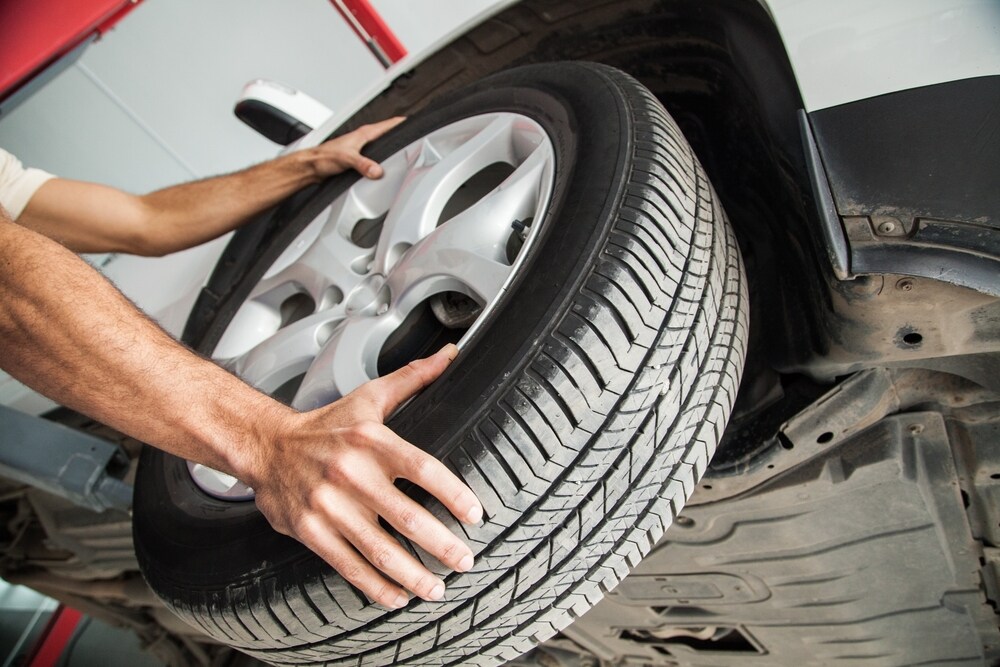 Like your car's brakes or transmission, tires need regular maintenance to keep them strong. They can wear down, deflate, or lose their traction over time if they're not properly cared for, but Richard Lucas Subaru can help with their upkeep. 
We provide tire rotations, tire balancing, repairs, wheel alignments, and more to keep your treads sturdy and properly inflated. These services enhance your ride and ensure that your Subaru is safe and secure on most road conditions. 
If you need to inspect, rotate, or refill your tires, click here to schedule service at Richard Lucas Subaru.
Easy Oil and Fluid Changes
There are hundreds of drivers throughout Rahway, Linden, and Woodbridge Township who skip oil and fluid changes, but doing so can wreak havoc on your Subaru. Luckily, Richard Lucas Subaru offers convenient hours and quick oil or fluid changes to keep your engine running properly.
Changing your oil and other fluids is a cost-effective way to extend the life of your Subaru, and we encourage our customers to visit our service center regularly to keep their levels in check.
Find Out More at Richard Lucas Subaru
The cost-effective and convenient maintenance services at Richard Lucas Subaru will keep your car running like new. Your Subaru's health is our number one priority, and we'll make sure that it's performing at the top of its game before it leaves our garage.
If you have questions about our service department or would like to schedule an appointment, contact us online or call 888-512-4905 to speak with a technician. Our service hours are 7:30 am to 6 pm Monday through Friday and 7:30 am to 4 pm Saturday.