With its long list of safety features, the 2016 Subaru WRX delivers unsurpassed passenger protection that you can feel confident about. The WRX is designed with your safety in mind and comes with advanced technologies, responsive engineering, and innovative road monitoring systems that put your well-being at the forefront.
Here's everything drivers in Rahway, Linden, and Woodbridge Township should know about the 2016 Subaru WRX's safety features, courtesy of Richard Lucas Subaru.
Top IIHS Ratings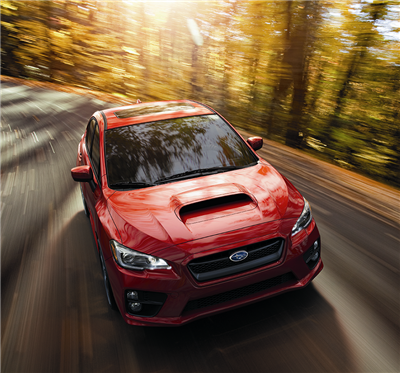 When equipped with Subaru's available EyeSight® Driver Assist package, the 2016 WRX gets a Top Safety Pick+ rating from the Insurance Institute for Highway Safety thanks to its impeccable crash test scores and sturdy design. This system monitors road conditions, traffic patterns, cruise control, and your lane position to help you avoid collisions, adding an unprecedented level of protection while behind the wheel of a WRX.
Subaru's EyeSight Drive Assist® includes accident-avoidance technologies like Pre-Collision Warning, Pre-Collision Braking, and Pre-Collision Throttle Management to keep emergency situations at bay. These options respond to critical circumstances on the road, allowing you to cruise through Rahway, Linden, and Woodbridge Township with peace of mind.
A Performance That's Always in Control
The WRX is prepared for anything Mother Nature might throw at it. A Symmetrical All-Wheel Drive system evenly distributes power across its four wheels, delivering maximum traction so you stay in control on wet, winding roads.
Along with its standard all-wheel drive, the 2016 Subaru WRX comes with anti-lock brakes, Electronic Brake-Force Distribution, and Brake Assist. These systems work together to help you stop safely, especially on slippery roads or during emergency braking situations.
Fortified with Advanced Protection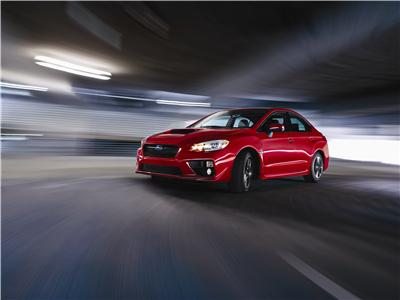 The 2016 Subaru WRX comes with seven front, front seat-side pelvis/torso, side curtain, and driver knee airbags to protect your most precious cargo. If a collision occurs, this system uses sensors to deploy the airbags safely and effectively, reducing an accident's impact and keeping passengers secure.
Aside from its airbag system, the 2016 Subaru WRX's ring-shaped reinforcement frame is designed to protect passengers during a crash. This frame is made from high-tensile strength steel and directs impact away from the occupant cabin, not through it.
Avoid Distractions with Bluetooth
Accidents are more likely to occur when drivers are distracted. To help you focus on the road ahead, the 2016 Subaru WRX comes with Bluetooth, which lets you manage your phone and audio system with voice command and buttons on the steering wheel. With these features, you'll never be tempted to check your smartphone at a stop light again.
Find Out More About the 2016 Subaru WRX
The 2016 Subaru WRX's exhilarating performance puts you on the edge of your seat, and its innovative safety features keep you protected wherever your journey takes you. If you're shopping for a car in Rahway, Linden, or Woodbridge Township, the 2016 WRX sedan is an option worth looking into.
You can read more about the 2016 Subaru WRX in our vehicle review or you can check out our side-by-side comparisons. If you have any questions about the safety features available on the WRX, feel free to contact us online or call the Richard Lucas Subaru sales department directly at 888-430-9350.