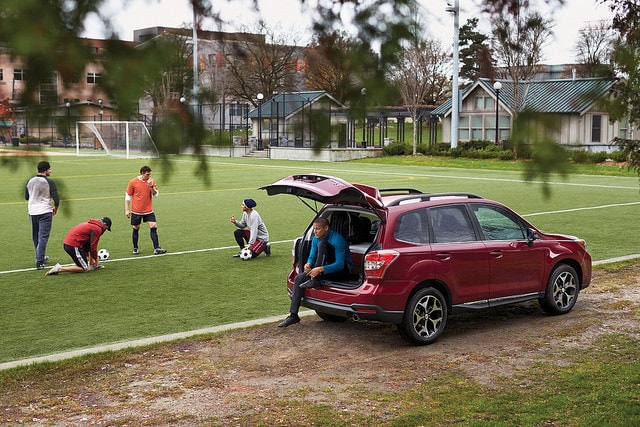 Subaru provides comprehensive and experienced service to our customers. There are lots of reasons to choose Subaru over manufacturers and to pick Subaru as your car service provider rather than an independent mechanic.
With Subaru, you know that your service is of the highest quality. All technicians working with us are factory-trained, giving them in-depth, firsthand knowledge of your particular vehicle, its various parts, and exactly how they work and go together. Subaru has some interesting features like their BOXER engine that not every mechanic will know how to work with, so factory-trained technicians can make you feel safer about the work being done to your vehicle. Subaru technicians also take additional classes every year to make sure they're up to date on Subaru's mechanics and technology.
When you take your car to a Subaru dealer, they'll use original Subaru parts to replace anything that needs it, so you know you're getting brand new, state-of-the-art parts instead of parts that are used and potentially shoddy or even wrong for your car. Subaru technicians are also careful to thoroughly explain the work they've done to your car so you know they've been honest and only done what was necessary.
Subaru also gives you reminders about when to schedule visits for routine maintenance through your MySubaru account, so that you're always informed about when you need to take your car in, it's hard for it to slip your mind, and you're much less likely to have major car troubles this way. Rather than waiting for a breakdown to go to a mechanic, MySubaru reminds you to make sure the breakdown doesn't happen.
Richard Lucas Subaru in Woodbridge Township is your destination for Subaru service and parts. Use our service scheduler to set up an appointment to get any work taken care of!