Colonia, NJ
Located in the heart of Woodbridge Township, Colonia, NJ, boasts 17,795 residents and is just outside Staten Island. There are several delicious restaurants in Colonia, including Muscle Maker Grill, La Parrilla de Manila, and India Palace, and several fun parks that are popular among families.
Discover 90 Years of Excellence at Richard Lucas Subaru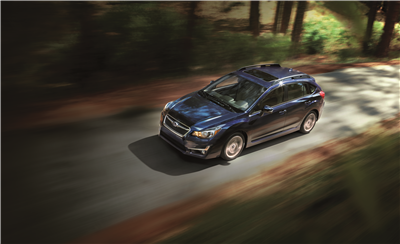 When you visit Richard Lucas Subaru, you'll find an expansive inventory, a dedicated sales staff, and a commitment to your satisfaction that's unmatched. We're a family-owned and -operated dealership in Avenel that's served 1 million happy customers, and we pride ourselves on our commitment to customer service.
Maybe you're considering a new car, like the Legacy or the Impreza. Perhaps you're scheduling an oil change or brake repairs at our Parts and Service Center. Whatever you need, Richard Lucas Subaru's committed staff provides an unsurpassed level of care every time you visit. We're a team of problem solvers who are always in your corner, and we'll make sure that you have a low stress, hassle-free experience every time you visit.
Along with our top-notch customer service, Richard Lucas Subaru provides several resources to make shopping for your next car easy and straightforward. We offer online vehicle reviews and comparisons so you can learn more about the Subaru vehicles that interest you, and you can view our entire inventory online. That way you can narrow down your shopping list before visiting our showroom and feel confident when it gets to decision time.
Subaru Financing
Once you've picked the perfect Subaru, our financial consultants can help you find a lease or auto loan that you can afford. Our customers come from all kinds of financial backgrounds, and we'll make sure that you drive off our lot with a monthly payment plan you feel comfortable with.
When you sit down with us at our financial department, we'll go over your down payment, budget, and credit score and find the lowest possible interest rates you're eligible for. We take all kinds of credit-good, bad, or no credit-and will find a loan that doesn't overextend your budget.
Learn More at Richard Lucas Subaru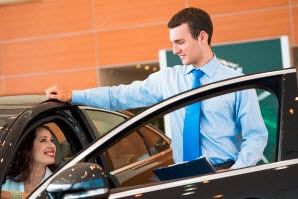 Subaru vehicles are some of the most reliable and innovative cars on the market, and we boast a full inventory at our showroom in Avenel. Richard Lucas Subaru is a dealership you can trust with dozens of new and pre-owned options for you to consider, and we strive to meet your automotive needs every time you visit.
If you're interested in learning more about our dealership, our inventory, or the services we offer, contact us online or call 888-430-9350 to speak with a representative from Richard Lucas Subaru.
Directions to Richard Lucas Subaru from Colonia, NJ
Richard Lucas Subaru is 6 minutes from Colonia, NJ, at 1077 US 1 in Avenel, NJ.
From Colonia, drive northeast on NJ 27 North and follow for 1 mile. Turn right onto St. Georges Avenue and follow for 0.4 miles.
Turn left onto Woodbine Avenue and follow for 0.5 miles. Turn right onto Leesville Avenue and follow for 0.3 miles.
Turn right onto US 1 South/US 9 South, and Richard Lucas Subaru will be on the right.