Avenel, NJ, is a quaint suburb in the New York City metropolitan area with delicious restaurants and quality schools. One of its most popular eateries, D'Italia, offers a delicious menu and a quaint atmosphere that draws hundreds visitors from around Woodbridge Township each year, especially with its friendly service and staff.
Richard Lucas Subaru: Striving to Be #1 Volume Subaru Dealer in New Jersey!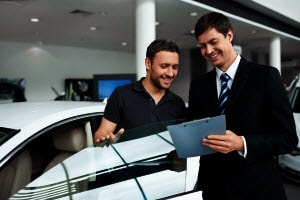 Richard Lucas Subaru is a family-owned and -operated dealership located in Avenel, NJ, and we boast a wide inventory of new and pre-owned Subaru vehicles for you to consider. The next time you're shopping for a new car, stop by our state-of-the-art showroom to see what we can do for you.
The Lucas family has been in the automotive business since 1925 and has served more than 1 million customers since then. Our passion for cars, quality service, and customer satisfaction is unsurpassed, and we'll do everything we can to make the shopping process smooth and stress-free.
Our showroom is open Monday through Thursday from 8 am to 9 pm, Friday and Saturday from 9 am to 6 pm, and our sales department can be reached at 888-430-9350. For quality and attentive service, stop by Richard Lucas Subaru to see what sets us apart from other car dealerships near Avenel.
Financing Made Easy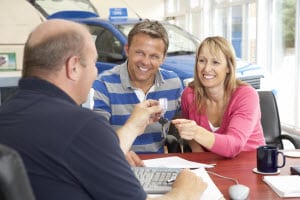 Finding an auto loan that fits into your budget may seem daunting, but Richard Lucas Subaru's knowledgeable consultants, competitive incentives, and access to national and local lenders make financing your Subaru as simple and straightforward as possible.
When you sit down with us, we'll break down your credit score, down payment, and long-term financial goals to find a monthly payment plan you can afford. We offer reasonable, affordable loans regardless of your credit score and will find a way to get you behind the wheel of a new Subaru no matter what.
If you're ready to start the financing process, fill out our financing contact form below, and a representative from Richard Lucas Subaru will reach out to you shortly.
Subaru Service
Every car needs maintenance, repairs, and part replacements throughout its life. When your car needs an oil change, new brakes, or advanced repairs in Avenel, Richard Lucas Subaru's service department will get your car back up and running in no time.
Your car is in good hands with our certified automotive technicians. They know Subaru vehicles inside and out and will fix any issues your car is experiencing. We're prepared for anything and everything-from post-accident repairs to routine preventative maintenance-and will do everything we can to keep your Subaru running like new. 
The Richard Lucas Subaru service department is open from 7:30 am to 6 pm Monday through Friday and 7:30 am to 4 pm Saturday. You can make an appointment with us online or by calling our service department at 888-512-4905.
Find Out More About Richard Lucas Subaru
Richard Lucas Subaru in Avenel strives to satisfy every customer who walks through our doors and is here to help you with all of your automotive needs. If you're interested in learning more about our inventory, service department, or dealership history, contact us online or call the Richard Lucas Subaru sales department at 888-430-9350.
Directions to Our Dealership in Avenel
Richard Lucas Subaru is conveniently located at 1077 Route 1 in Avenel, NJ.
Head southeast on Avenel Street toward US 1 South/US 9 South. Turn left onto Woodbridge Avenue and continue for 0.4 miles. Richard Lucas Subaru will be on your left.