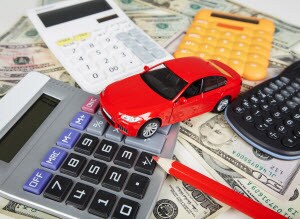 Shopping for your next Subaru is an exciting endeavor, especially with the accommodating buying and leasing options we offer at Richard Lucas. Choosing to buy or lease is one of the biggest decisions you'll have to make while shopping for a car, and it can be tough figuring out which option is best for you.
To help with your decision, Richard Lucas Subaru goes over the differences between buying and leasing a Subaru in our post below. Here's what you need to know before buying or leasing a car in Rahway, Linden, or Woodbridge Township.
Leasing a Subaru
When you lease a Subaru, you keep it in your possession for a predetermined time period that usually falls between two and three years. During that time, you pay for the car's depreciation in value rather than the car itself, resulting in lower monthly payments than a traditional auto loan would require.
Upfront costs for leasing a Subaru include the first month's car payment, a security deposit, your down payment, taxes, and registration. However, you're required to return your Subaru once the lease ends and must limit its mileage to around 12,000 to 15,000 miles per year.
Leasing a Subaru is a great option for some drivers, but they must be vigilant about maintenance, upkeep, and the miles they put on it. Drivers can get experience additional fees for any miles or wear and tear that builds up, which add up quickly if you're not careful.
Buying a Subaru
When you buy a Subaru, it's yours to keep, customize, dirty up, and drive as you please. You get to enjoy the freedom, pride, and autonomy that comes with ownership and can put on as many miles as you want before trading it in.
Upfront costs for buying a Subaru include registration fees and taxes, a monthly loan payment, and a down payment.  Though buying a Subaru is a greater financial commitment than leasing, it's a great way to build equity - or the vehicle's value over the amount you officially owed - over time.
Depending on how much or how far you drive, buying a Subaru tends to be more economical in the long term unless you trade in vehicles on a regular basis.
Should I Buy or Lease a Subaru?
Choosing to lease or buy a Subaru comes down to your financial situation, personal preferences, and lifestyle. Leasing could give you freedom to drive a luxury car that you may not have been able to afford otherwise, but buying a Subaru tends to be a greater long-term investment. This decision ultimately comes down to your priorities and what you're looking for with your next Subaru.
Either way, Richard Lucas can help you find a financing plan that works with your budget. To discuss your buying or leasing options at Richard Lucas Subaru, contact us online or call 888-430-9350 for immediate assistance. We're happy to discuss your options and will find a plan that makes sense for your budget, lifestyle, and transportation needs.
Richard Lucas Subaru proudly serves communities in the Rahway, Linden, and Woodbridge Township area.