There are dozens upon dozens of car manufacturers out there, and all of them claim to provide drivers with the best automobile on the market. Now many of these automobiles are great vehicles and will serve you and your family well, but only one car manufacturer has a 67+ year reputation of being some of the most reliable and affordable vehicles around. More than that, though, as any good
Subaru dealership
will tell you, these vehicles have a longstanding history of providing drivers with high-quality safety features without adding more to your price tag. When you truly understand Subaru's safety features and the impact these features have on not only your wallet but also your entire life, you also will agree that Subarus is one of the world's best automobile brands.
For more than 67 years, drivers have fallen in love with Subaru. Subaru tends to have some of the most loyal fans, and if you've ever driven a Subaru, you understand why. There is certainly plenty to love about these quality vehicles. So if you're in the market for a new vehicle, you'll be forever grateful you decided to take a look at a new Subaru.
The Mark of a Good Subaru Dealership
It's no surprise that with such a long history of manufacturing Subarus there are plenty of Subaru dealerships around. Just about every major city in America has its own Subaru dealership - and some even have multiple options. With so many options, how do you know which Subaru dealership is the best one? We believe that Richard Lucas Subaru is the best Subaru dealership in New Jersey, making us the perfect choice for all your Subaru needs.
A good Subaru dealership will provide car shoppers with both new and used vehicle options, and that's why Richard Lucas Subaru has Subarus on-site from both past and present model years for you to choose from. This vehicle inventory will include many available trim options for every make and model so you can browse and decide on the options that are right for you. The nice thing about Subaru is they've got a longstanding history of quality safety features, and no matter what model year you choose to go with, you will be getting the very best in automobile safety standards. This way, you are sure to get the best price for your vehicle purchase, no matter what you're looking for.
Richard Lucas Subaru's expansive inventory also comes with the dependable Subaru manufacturer's warranty. We believe that when you buy a new vehicle, you should have the peace of mind that comes with knowing should anything happen to your vehicle within the first little while of owning it that you're covered. That's why we always stand behind the Subaru manufacturer warranty and why our mechanics work so hard to perform work and services on your vehicle that will keep this warranty valid and pure. However, while knowing that we've got your back mechanically, there are more great reasons to go with Richard Lucas Subaru as your next Subaru dealer.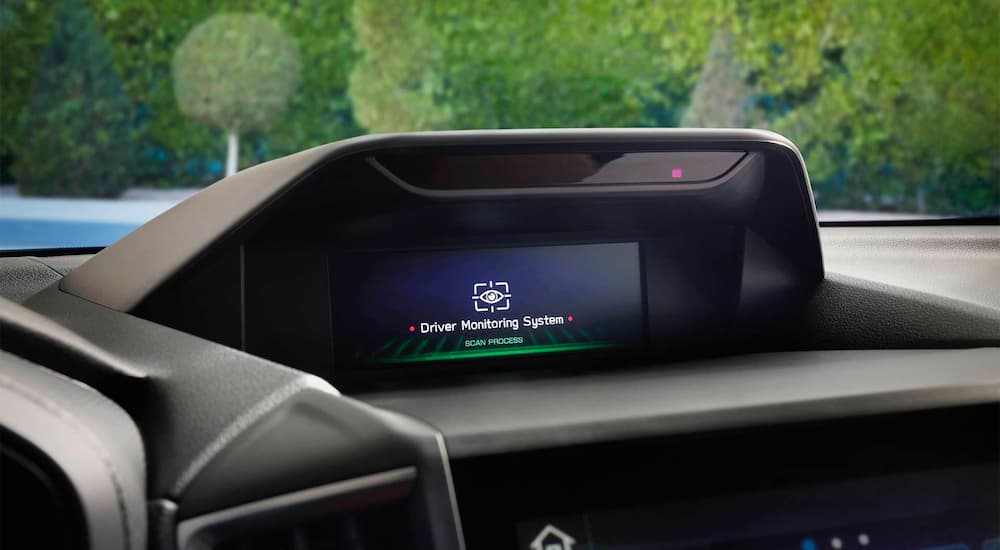 Understanding Subaru Safety Features
One aspect of Subarus that so many people are impressed with is the selection of safety features. Unlike other vehicle manufacturers, which only offer you the bare minimum in safety features, every Subaru vehicle comes with a collection of safety options that will ensure you and your family always make it home safely. Because at the end of the day, that's what really matters.
The Subaru brand has long been committed to safety, so you know a Subaru vehicle will always have some serious safety features. The Subaru website is filled with stories about people who got into devastating car accidents and then got up and walked away. Even from accidents that resulted in the car rolling over multiple times or wrapping around a tree. Now that's the kind of commitment to safety we can really stand behind.
Subaru EyeSight
One of the Subaru safety features that keeps drivers and passengers out of danger is something called Subaru EyeSight. Subaru claims that this EyeSight system has reduced rear-end accidents and injury rates by more than 85%, which is quite significant. In short, the EyeSight safety system provides drivers with an extra set of eyes in addition to appropriate safety responses that makes driving a Subaru a whole lot safer than most any other vehicle on the road.
Subaru EyeSight includes a collection of safety features that no vehicle should ever be caught without. First, there is Adaptive Cruise Control. Adaptive Cruise Control allows Subaru drivers to enjoy the comfort and convenience of cruise control without having to worry about turning it off or adjusting the speed due to other drivers' inability to maintain a consistent speed. Adaptive Cruise Control will monitor the speed of the vehicle in front of you, read the distance between you and the other car, and then keep your car driving at that safe distance, even when the other guy begins to slow down or even brake.
Lane Keep Assist and Sway Warning help Subaru drivers stay safely in their lanes where they belong. If you begin to sway or drift out of your lane, your vehicle will help you get back into your lane, thus preventing you from sideswiping another vehicle on the road. Pre-collision Braking is a Subaru safety feature that enables your vehicle to automatically apply the brakes for you should the guy in front of you begin emergency braking. This feature alone prevents hundreds upon hundreds of accidents every single year.
Pre-Collision Throttle Management is another premium Subaru safety feature that helps keep drivers safe. This feature reads and detects the behavior of the vehicle in front of you. If it is stopped and then begins to drive but suddenly stops again, your Subaru will detect all this and cut power to the engine, so you don't accidentally hit anybody. Keeping drivers safe is definitely Subaru's top goal, and it shows.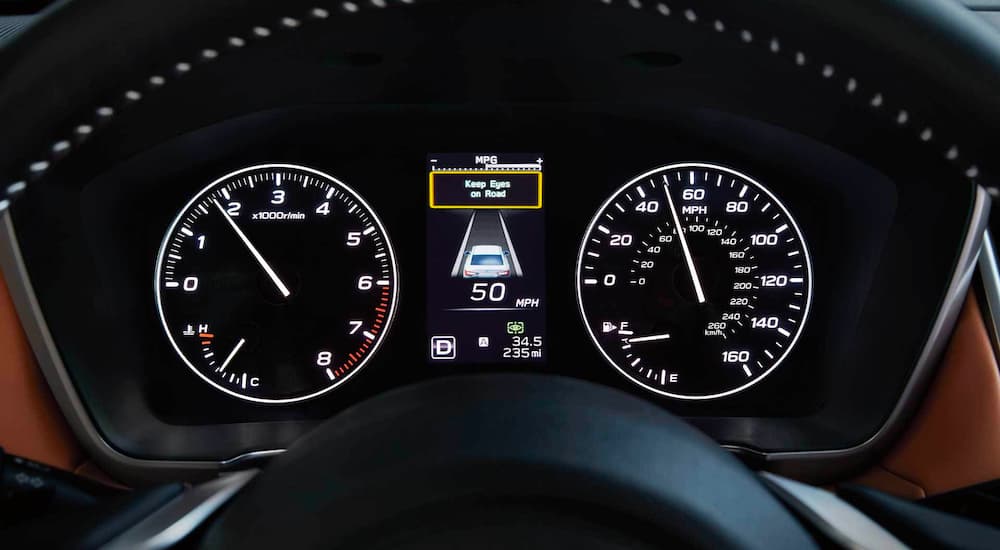 Richard Lucas - Your Friendly Neighborhood Subaru Dealership
When you're ready to take the plunge and buy yourself a new Subaru, come on down to Richard Lucas Subaru. We have put together a team of the friendliest people in the industry, and we're all ready to provide you with the absolute best customer service experience possible.
Besides just exceptional customer service, Richard Lucas Subaru also offers customers a whole collection of options that you are more than welcome to take advantage of. For example, did you know that when you use our website, you can shop for your new Subaru from the comfort of your own home? We are happy to provide online customers the same quality car buying experience that in-person customers have always been able to enjoy.
Richard Lucas Subaru also has a premium parts and service center that can take care of all your vehicle parts and repair needs. Instead of shopping around for a trustworthy mechanic, just bring your vehicle down to us! We only hire the most experienced and qualified mechanics in the biz, and we promise to give your vehicle some top-notch service. You're in good hands with Richard Lucas Subaru. Come find your new Subaru today!