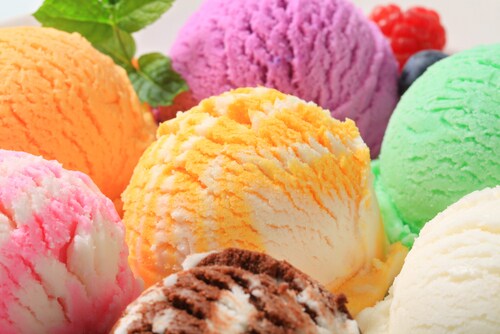 Nothing is more refreshing in the sweltering summer sun than fresh, melt-in-your mouth ice cream. Whether you fancy frozen yogurt, an ice cream sundae, or a mouthwatering milkshake, these businesses near Avenel boast excellent handcrafted frozen treats.
Here are the BEST spots around Avenel for ice cream and dessert.
Fajji's Homemade Ice Cream
Fajji's Homemade Ice Cream boasts rich, creamy textures and dozens of handmade ice cream flavors. Whether you opt for a cup, a cone, or another frozen delight, you can expect quality and freshness whenever you treat yourself to Fajji's.
Everything on Fajji's menu is crafted with the finest ingredients available. Our personal favorite, strawberry ice cream, is bursting with fresh fruit, and its full-bodied texture will satisfy any sweet tooth.
Fajji's is right across from the Bayonne Bridge at 810 Amboy Avenue in Perth Amboy, NJ, so stop by when you're on your way to Staten Island.
What's the Scoop
With 150 homemade flavors and a cute, friendly environment, What's the Scoop is a dream come true for Avenel's ice cream lovers. Its mouthwatering sorbets, lip-smacking sherbets, and luscious desserts boast an enthusiastic fan base from Avenel, and its friendly staff make customers feel at home.

Along with its exhaustive array of desserts and ice cream flavors, What's the Scoop serves hand-tossed pizza, hot dogs, and soups. Stop by Scoop's for dinner and dessert, and you won't be disappointed.
What's the Scoop is conveniently located at 410 Main Street in Metuchen, NJ. To learn more, call What's the Scoop at 732-548-5900. What's the Scoop is open Sunday through Thursday from 11:30 am to 10 pm and Friday and Saturday from 11:30 am to 11 pm.
Yo-Delight Frozen Yogurt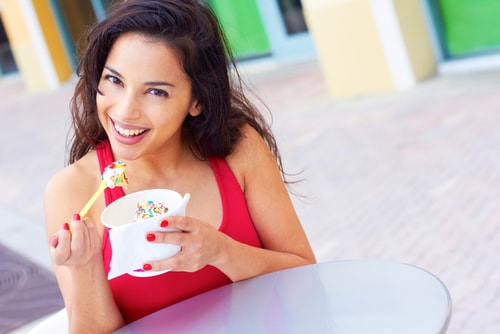 Yo-Delight Frozen Yogurt is one of the finest ice cream and frozen yogurt shops in Woodbridge Township. With 21 ice cream flavors, 14 kinds of bubble tea, delicious crepes, and custom cakes, Yo-Delight offers dozens of treats to light up your taste buds.
Its décor, delightfully decked in lavender, creates a comfortable, cute atmosphere perfect for an afternoon with the kids. The shop also features free iPads, six flat screen TVs, and Wi-Fi access so you can snack on your treat in peace.
Yo-Delight Frozen Yogurt is conveniently located at 82 Main Street in Woodbridge, NJ. They're open seven days a week, though store hours vary. Yo-Delight can be reached at 732-582-6130.
Go Ahead and Indulge Your Sweet Tooth
Each of these ice cream parlors boasts a variety of flavors, a charming atmosphere, and excellence in every bite. The next time you're craving a sweet treat, stop by one of these ice cream spots near Avenel.
If you liked this post, check out our blog for more on Avenel's local businesses, restaurants, and community events!