The Middlesex County Fair has been a tradition for families in Rahway, Linden and Woodbridge Township for over 78 years. There are tons of attractions and events scheduled for this year's fair, so grab your friends and family for the largest outdoor extravaganza in Middlesex County.
If you're planning to hop in your car this weekend and heading over for some Our guide below has everything you need to know about the Middlesex County Fair, including ticket information, a list of events and everything in between.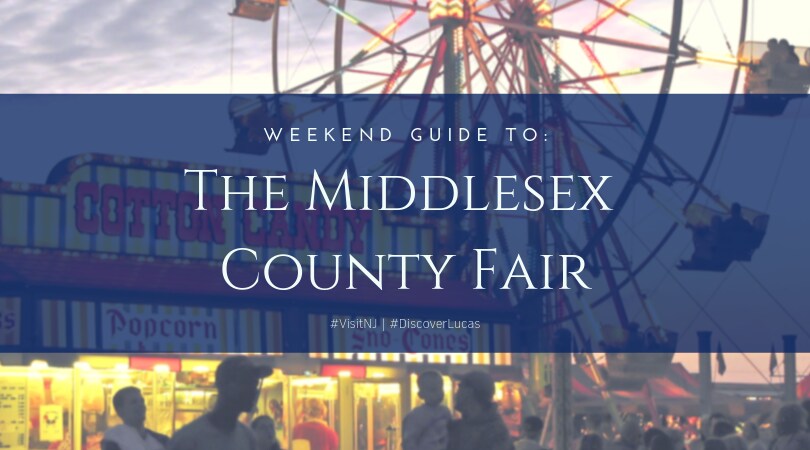 Dates and Times
The Middlesex County Fair is scheduled from August 1-7, 2016, and we recommend heading over for at least an afternoon. The fairground is open from 5-11 p.m. Monday – Friday, 11 a.m. – 11 p.m. Saturday, and 11 a.m. – 10 p.m. Sunday. Each day will include rides, food and family fun that you won't want to miss.
Middlesex County Fair Ticket Information
Here's everything you need to know about general admission tickets to the Middlesex County Fair:
Adults – $7
Seniors (ages 65+) – $4
Children (ages 3-12) – $1
Children age 2 and under – Free
Schedule of Events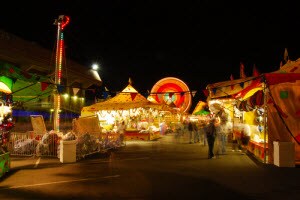 Several events are scheduled each day of the Middlesex County Fair. You can check their website for complete information, but here's a snapshot of some of the exhibits and attractions we're looking forward to most:
Barnyard Express: Join "Farmer John" and his border collie Smudge for Barnyard Express—a mobile agricultural education exhibit. Kids find out where food comes from, watch a goat get milked and more; they can even pet some of the animals Farmer John brings along.
Justin & Alina: Be sure to bring your dancing shoes to this year's Middlesex County Fair, because the music from Justin & Alina will make you want to boogie. Scheduled for August 1 from 8- 11p.m., this brother-sister duo will win you over with their pop melodies and uplifting performance.
Stardust Circus & Thrill Show: Come one, come all to the unforgettable Stardust Circus & Thrill Show! With a hula hoop show, motor stunt display and other spectacles scheduled, the Stardust Circus & Thrill Show will leave its spectators on the edges of their seats.
Middlesex County Fair Vendors
You certainly won't be hungry when you leave the Middlesex County Fair. With dozens of delectable food vendors to choose from, you'll find something to satisfy your appetite. Gyros, cheesesteaks, and sandwiches are festival favorites each year and are guaranteed to leave your mouth watering.
Several businesses will also have stands at this year's fair, including Wyndham Resorts, Sunnyside Gift Company and Star Ledger. It's always fun perusing the exhibits at Middlesex County Fair, and we're excited to see what this year's vendors have to offer.
Thanks for reading this post! We hope you have fun at the Middlesex County Fair. To learn more about the upcoming events in and around Woodbridge Township and Staten Island, check out our blog. We highlight community gatherings, local businesses, restaurants and more so you can enjoy our area's unique culture and attractions.